HRCH SureFire Keep It Going Chill SH has been bred to Brassfire's Cowboy Casanova CDX MH CCA WCX
Chill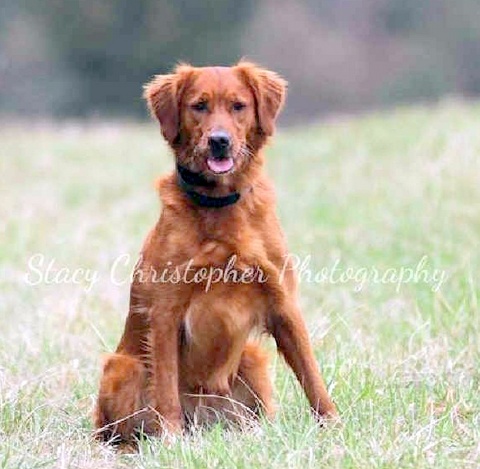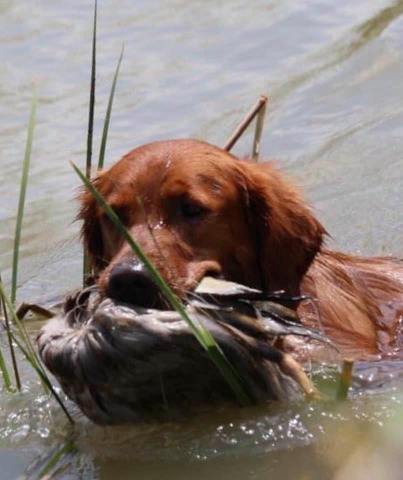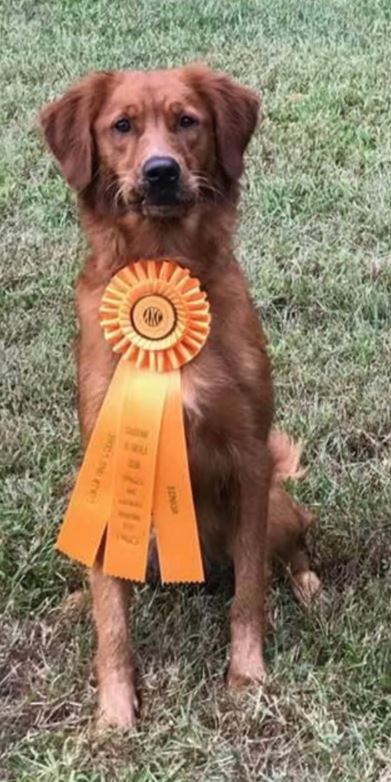 Maverick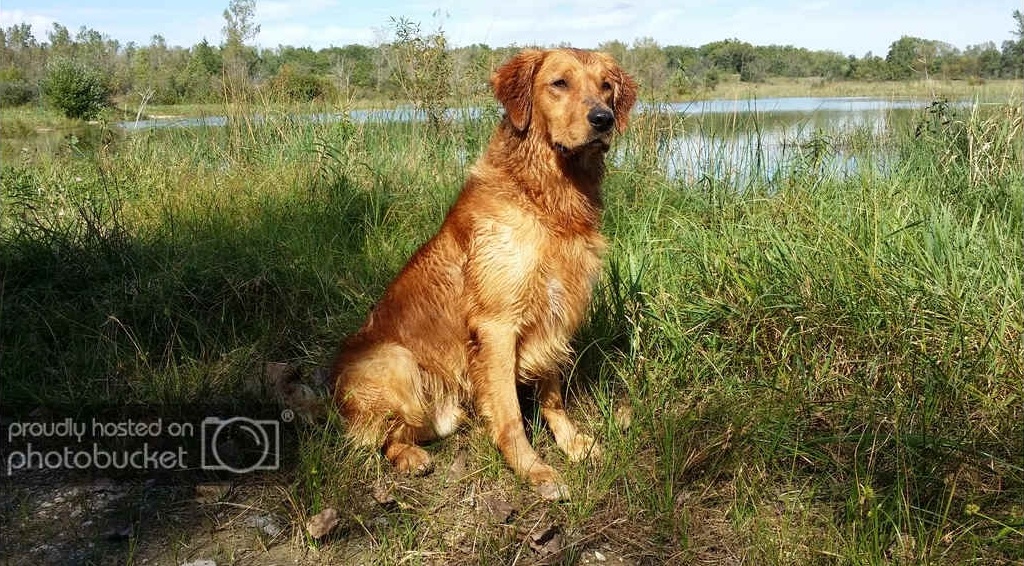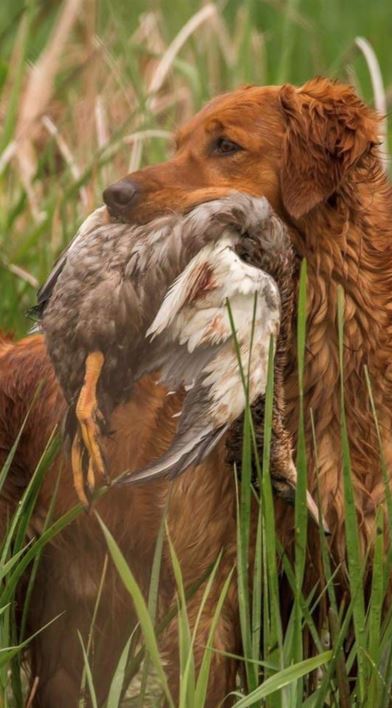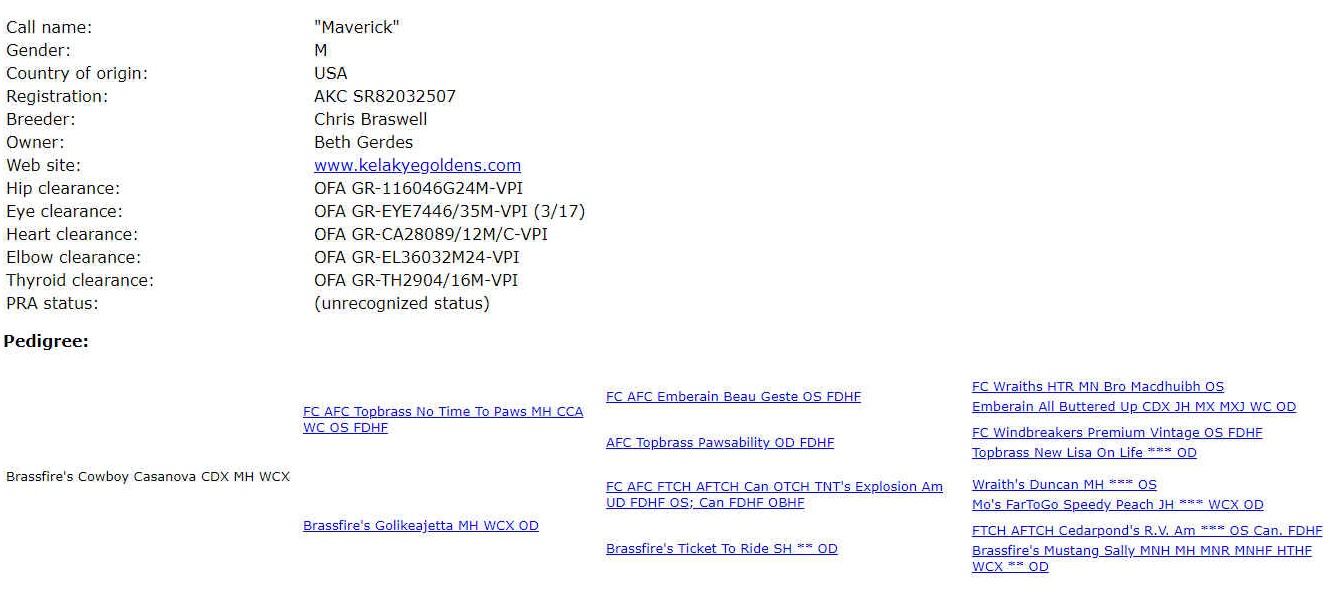 Brassfire's Cowboy Casanova (aka Maverick) MH, CDX, WCX, CCA
"Maverick earned his Master Hunter title at the West Allis hunt test on July 23, 2016 at 27 months of age. Maverick is a willing participant, no matter what I ask of him. Even as an amateur handler and through all the mistakes I make, he tries his best every time. He has a tremendous eagerness to please which is how we have come so far so fast.
Maverick is athletic, well-muscled, and extremely intelligent with a very pleasant head and expression. He has tons of drive and desire but is very biddable. His desire to please is what makes him such a pleasure to train. Maverick received his CCA at the 2018 GRCA National, receiving many compliments. We also now have 46 master passes. Maverick has qualified for the Matster National every year since he was two years old.
Our journey together has just begun. He has shown me there are no limits to where we can go.
I look forward to competing with Maverick in obedience, hunt tests, and field, but most of all, I look forward to the years of love, admiration and loyalty that we have for each other. After all, it's not about the destination…. It's about the ride. " Beth Gerdes
***************************************************************************************
My SureFire Goldens are dressed in a field coat. They drip dry easily. They range in coat color from dark gold to red. For most they are high energy dogs that can work with lots of enthusiasm all day. And for the most part they come inside and settle right down. They are great house dogs. My SureFire Goldens are very intelligent, biddable, athletic and have proven themselves to have wonderful work ethics. I look for hunting and competition, performance homes but for sure a few will go to very active pet homes. When looking at pricing, my price represents not only the quality of the Sire & Dam, but all the effort that I put into researching pedigrees, of putting the right two dogs together to create the best liter I can, as well as the time, travel and associated many expenses involved in a litter until they go home. And there is the time spent in analyzing the puppies and then matching each puppy with the right new owner. As a breeder, I try hard to reduce the risk of genetic defects. But we should all know it is Not possible to avoid all genetic problems in breeding. When my pups leave my home they leave only after being vet checked and with their first set of vaccinations. They have received individual stimulation from birth and are well socialized in a home setting and outdoors and have been introduced to birds. When the weather permits all my puppies get introduced to water and learn how to swim and they have all been introduced to crate training and house breaking.
If you are interested in this litter, Please fill out and forward the application found on
The Puppy Purchase Application page and please include your email address.
Puppy Purchase Application Page
Serious Inquiries Only Please.